Men can be Strong, but Gentle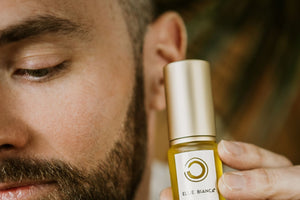 In today's fast-paced and demanding world, men often face numerous pressures and expectations, both professionally and personally. They do it all with strength and grace, but we must encourage men and fathers to pause and breathe because they deserve a break too.  
Self-care is of utmost importance for men, as it plays a vital role in their overall well-being and quality of life. Engaging in self-care activities allows men to recharge, reduce stress, and maintain a healthy balance in their lives. It encompasses various aspects such as physical fitness, emotional well-being, mental health, and maintaining healthy relationships. By prioritizing self-care, men can enhance their self-esteem, boost their productivity, and foster a positive mindset. Additionally, self-care encourages men to seek support when needed, destigmatizing the notion that seeking help is a sign of weakness. Taking time for oneself and engaging in activities that bring joy and relaxation is not only important but necessary for men to lead fulfilling and balanced lives. 
This Father's Day Ellie Bianca wants to encourage men to embrace their natural beauty and to show themselves and their skin some care. Our all-new Father's Day collection features three amazing gift sets you can give the Strong, but Gentle men in your life. 
For the Father who handles it all. Indulge in this natural, scent-free skincare set and be proud of your Naked beauty. Help him embrace his skin and give him the same love and care he provides for everyone around him. Show him that he's #DadGoals. 
Includes 
Naked Face Oil

 

Naked Bath Salt

 

Naked Lip Balm

 

Naked Liquid Hand Soap

 
For the Strong, but Gentle fathers and men who deserve a moment of self-care and self-love to themselves. Thank you for being so supportive, caring, loving, and protective. Now it's our turn to give them and their skin the same love and protection.  
Includes 
Frankincense & Myrrh Face Oil

 

Australian Sandalwood Liquid Hand Soap

 
For the outdoorsy father who loves nature, building things, BBQs, and all things handy - this hand cream and soap set is perfect to keep your skin soft and hydrated this summer. 
Includes 
Citrus Verbena Hand Cream

 

Eucalyptus Mint Liquid Hand Soap

 
Let's appreciate the fathers and men in our life by giving them the break they deserve. Happy Father's Day! 
Love,  
Ellie Bianca
Leave a comment
Comments will be approved before showing up.
---
Also in Beauty Blog
When you're on-the-go and want to take care of your skin, it's important to keep your routine simple and efficient. Here are some steps for doing skincare while you travel: