On-the-Go Summer Skincare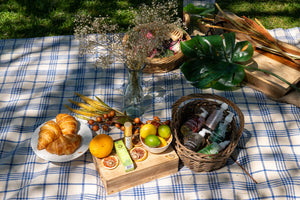 Summer is finally here! That means it's time to travel, go on adventures, prioritize health and wellness, and have fun in the sun. As great as all of this sounds, it wouldn't be the perfect summer without adding a little bit of self-care, skincare, and other ways to show yourself some love. With natural skincare essentials in your travel bag, you will be all set to have a blast and radiate that natural glow!  
When you're on-the-go and want to take care of your skin, it's important to keep your routine simple and efficient. Here are some steps for doing skincare while you travel: 
Pack travel-sized products: Find travel-sized versions of your essential skincare products or transfer them into smaller, travel-friendly containers. Our Mini Oils trio is the perfect way to take your Ellie Bianca Face Oils everywhere you go. Our all-new Hand Creams are also the perfect size to carry in your purse, backpack, or even pockets!
Hydrating Face Toner mist: Keep the Hydrating Toner in your bag and mistit onto your face whenever your skin feels dry or needs a quick refresh.
Moisturizer: Ellie Bianca Hand & Body Lotions are lightweight, soothing, and great for all skin types. All three kinds of lotions; Honey & Oat, Citrus Verbena, and Rose Petal & Vanilla are soon going to be available in travel-sized hand cream tubes.
Sunscreen: Never skip sunscreen, even on-the-go. It is crucial for you to protect your skin from the sun and prevent any burns or UV damage. In case your skin needs to be healed after sun exposure, Ellie Bianca Skin Oils and body lotions are the perfect remedy to soothe and calm your skin.
Lip balm: Use a nourishing lip balm throughout the day that will keep your lips chapped and alleviate dryness. Our lip balms are available in Naked and Peppermint. Lip balm is a must for on-the-go skincare.
Stay hydrated: Remember to stay hydrated by drinking enough water throughout the day. This will not only keep you cool in the summer heat, but it's good for your skin as well.
Sanitize your Hands: Don't forget to carry a small sanitizer with you and use it regularly throughout the day. It also helps to keep some wet wipes in your purse/bag. Disinfect your hands and keep them clean with our Grapefruit + Hyaluronic Acid hand sanitizer!
Ellie Bianca Summer Essentials: 
Citrus Verbena Face Oil – Brightening and Fresh

 

Citrus Verbena Hand Cream – Rich and Creamy

 

Hydrating Face Toner – Refreshing and Hydrating

 

Grapefruit Hand Sanitizer – Cleansing and Moisturizing

 

Radiance Serum – Gentle and Radiating

 

Rose Face Oil – Renewing and Smooth

 

Lip Balm – Nourishing and Soft

 

Liquid Hand Soaps – Cleansing, Soothing, and Moisturizing

 
We hope this crash course guide will help you enjoy your adventures this summer and inspire you to be Kind to your Skin and to the Earth.  
Ellie Bianca loves you, 
Cheers!
Leave a comment
Comments will be approved before showing up.
---
Also in Beauty Blog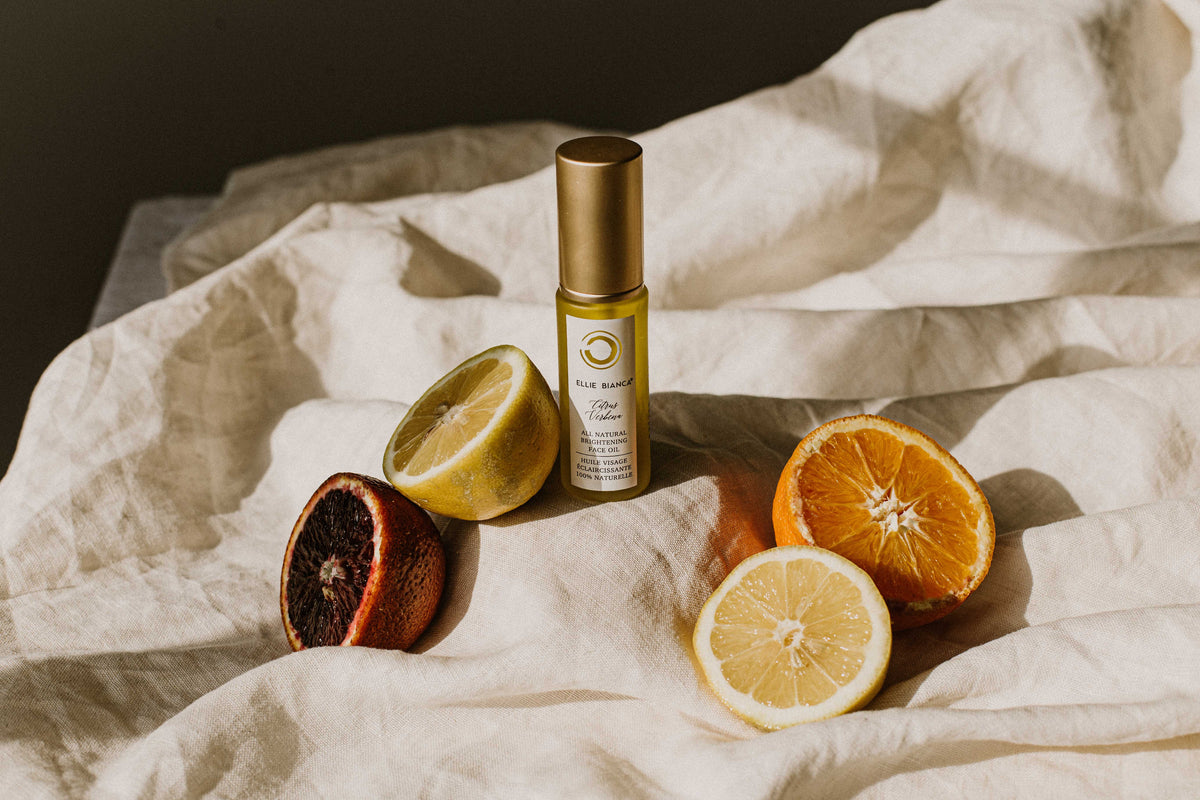 T
aking t
he time to nurture our mind, body, and soul is essential for overall well-being
 in a fast-paced and busy world
. As we delve into Wellness Wednesday, let us embark on a journey of self-care and self-discovery, focusing on cultivating balance and harmony within ourselves.