Refill Revolution: Embracing Kindness to the Earth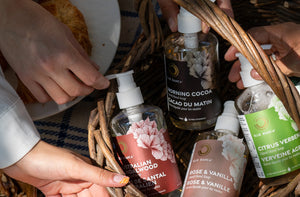 Ellie Bianca believes in the transformative potential of refillable beauty products for their undeniable impact on our planet and the positive change they bring to our daily lives. As we launch our game-changing refill program, we invite you to join us in our sustainable beauty revolution, where being kind to the earth takes center stage. Let's unite to decrease plastic waste, lessen our carbon footprint, and champion a cleaner, greener future—because at Ellie Bianca, we are Kind to Your Skin, Kind to the Earth and Kind to Women.
The Refill Revolution: A Sustainable Solution
Did you know that the beauty industry generates a staggering amount of plastic waste annually? Millions of plastic containers end up in landfills and oceans, polluting our precious ecosystems and harming wildlife. As an all-natural and eco-conscious brand, Ellie Bianca takes this challenge seriously. We believe in being part of the solution and are committed to reducing our ecological footprint. Our refill revolution is more than just a campaign—it's a purposeful movement to promote greener choices and preserve the beauty of our planet.
At Ellie Bianca, We Are Kind to the Earth
Our commitment to being kind to the earth extends beyond our refill program. As a non-GMO, cruelty-free, and sustainably sourced skincare line, every Ellie Bianca product is a testament to our reverence for the environment and all living beings. By choosing our products, you select skincare that aligns with your values and our dedication to supporting women's empowerment through business and education.
Beauty is more than just an aesthetic—it reflects our kindness to ourselves, each other, and the earth. At Ellie Bianca, we wholeheartedly believe that every step, no matter how small, contributes to a more compassionate and sustainable world.
Ellie Bianca: A Sustainable Commitment
At Ellie Bianca, we are proud to be a Canadian brand that stands for more than just beauty. We are committed to being non-GMO, cruelty-free, and sustainably sourced, ensuring that our products are kind to your skin and kind to the earth. We firmly believe that beauty goes beyond aesthetics—it's about embracing our individuality, supporting one another, and positively impacting the world. Our refill revolution aligns seamlessly with this vision as we take one step closer to reducing our environmental footprint and making a difference. We take pride in promoting beauty that encompasses kindness to the skin, kindness to the earth and kindness to women.
Join Our Launch Event
We are excited to announce the official launch of Ellie Bianca's Refill Revolution at our Flagship Store located at 814 16 Ave NW #100, Calgary. The event will start on Thursday, July 27th, 2023, from 9:00 AM until Saturday, July 29th, 2023, at 5:00 PM MDT.
This three-day event will celebrate sustainability, launching our refill program and giving our clients a chance to bring their product bottles for refill. This initiative will see us reducing our carbon footprint as we leverage a greener future in line with our pillars of being kind to the earth.
Ellie Bianca's Refill Program
Our refill program empowers our clients to make environmentally responsible choices without compromising quality or luxury. Joining our refill revolution is simple, yet incredibly impactful:
Purchase Your Ellie Bianca Product: Begin your journey by choosing your preferred Ellie Bianca product, lovingly crafted with natural and organic ingredients. Our premium, durable containers are designed to be refilled multiple times, ensuring product freshness and sustainability.
Enjoy a Luxurious Experience: Indulge in the pure goodness of our skincare products, carefully formulated to nourish your skin and soul. Our commitment to premium quality means you can revel in the luxury of self-care while caring for the environment.
Return, Refill, Rejoice: Return the empty container to our store's refill center once you've used your Ellie Bianca product. Our dedicated team will sanitize and refill your container, making it ready for another round of sustainable beauty.
As we unite to decrease plastic waste, lessen our carbon footprint, and champion a cleaner, greener future, let's remember that every action counts. You make a conscious choice for a better world by choosing Ellie Bianca's refillable beauty products.
Join the Ellie Bianca's Refill Revolution Today!
Leave a comment
Comments will be approved before showing up.
---
Also in Beauty Blog
When you're on-the-go and want to take care of your skin, it's important to keep your routine simple and efficient. Here are some steps for doing skincare while you travel: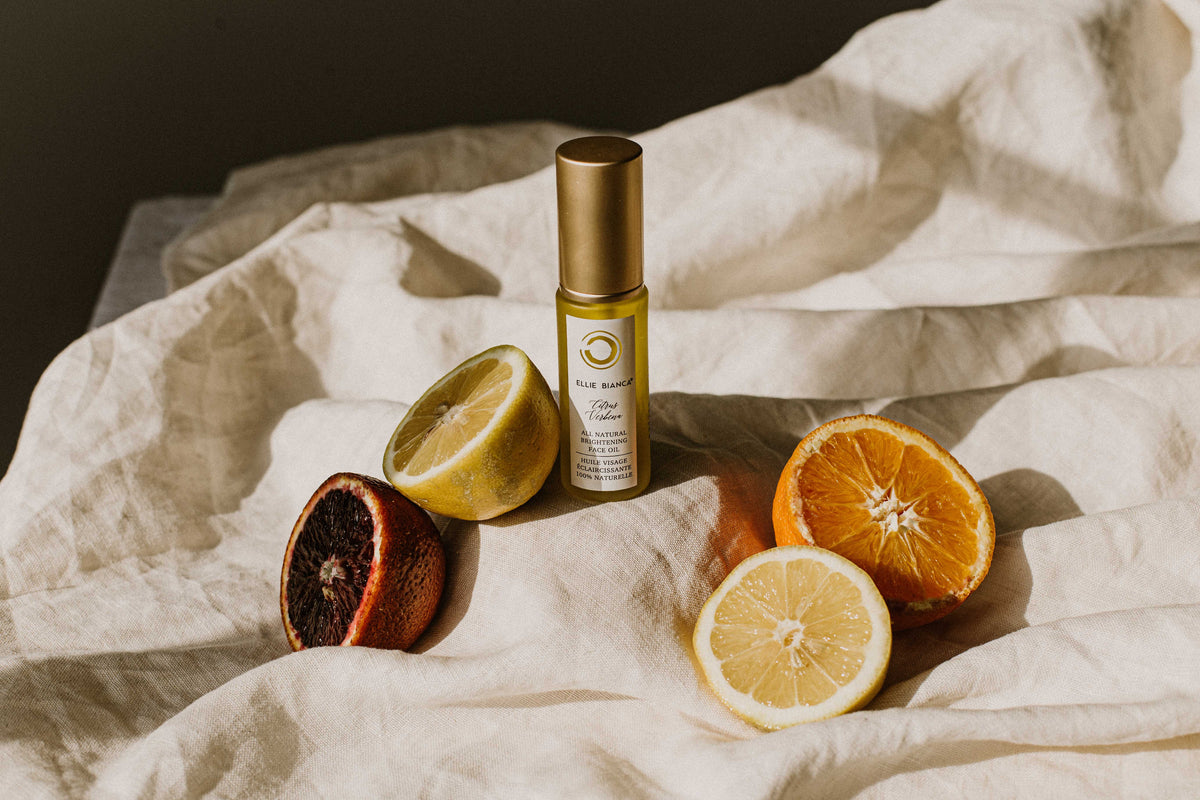 T
aking t
he time to nurture our mind, body, and soul is essential for overall well-being
 in a fast-paced and busy world
. As we delve into Wellness Wednesday, let us embark on a journey of self-care and self-discovery, focusing on cultivating balance and harmony within ourselves.